Who we are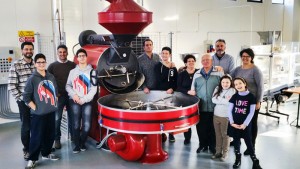 The Soc. Agricola Mircio is a family-owned company and in our fields, located in the Province of Siena in Tuscany in Italy, we cultivate refined species of barley. We cultivate in the hills, altitude about 300m, because here the environment is healthier and mycotoxins free, thus avoiding fungus based diseases.
We annually rotate our crops, alternating different culture varieties that improve and enriching the soil. The barley varieties that we cultivate have been chosen from among those most suitable for the production of barley coffee.
Our production is completely traceable because the barley harvested in our fields is carefully selected and stored in our warehouses. The roasting process is made in our own structure using wood bringing out the wonderful fragrance and aroma of the barley coffee thus obtained.
We follow a procedural guideline approved by the Region of Tuscany called Agriqualità, which identifies and promotes all food products obtained with integrated agricultural techniques (L:R 25/99) and limits the use of fertilizers and chemical products for cereal cultivation and storage. The production process is certified by the CSQA control agency and authorized by the Region of Tuscany.
Since the creation of this procedural guideline our company decided to produce cereals following this agricultural technique that respects both the environment and cereal health.
Certifications
Click on the logo to see the certificate.